I was so amused by yesterday's comments that I had to do a little research...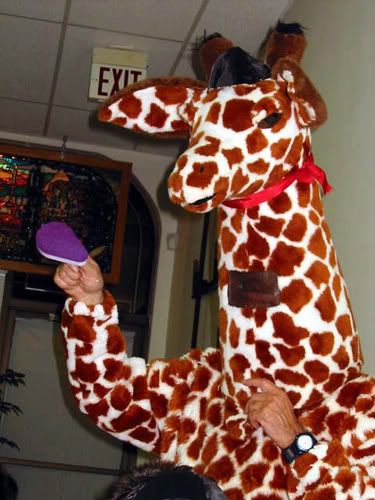 As it turns out, there is definitely no such thing as a "Chanukah Giraffe," which is unfortunate because I think that such an entity woud give that slothy Santa a run for his money. There is, however, such thing as a "Jewish Giraffe," which is what the above creature is. Giraffes are kosher, so I guess it ultimately could make sense. Well, at least as much sense as Santa Claus does.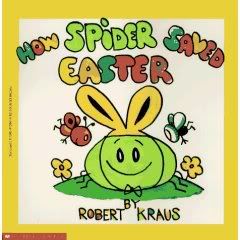 Onto the "Easter Spider." There is such thing is an Easter Spider. However, after not a little

research

, I've found out that Spiders are not kosher. You should really read a bit from the link I highlighted above. Any article that starts out as follows, is worth keeping by the toilet for future reading:
"A book of photographs was published not so long ago which shows people from around the world eating insects. (My apologies to those who are munching something right now.) "
Talk about not wanting to offend anyone. He definitely covered all of his bases by apologizing, in advance, for possibly offending those who are reading his essay while sitting in a tree, munching upon Arachnids. This guy is the embodiment of the phrase: "conscious of other peoples' feelings." On that note, perhaps he'd be interested in writing for this site?
A somewhat humorous list of other kosher versus not kosher delicacies can be found

Here

.