* I just switched over to beta-blogger (whatever that is), so it might be difficult for people with blogger accounts to leave comments. Evidently this is "being worked on."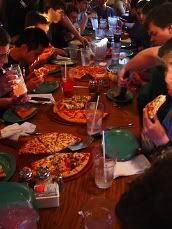 Three Things.

1) Yesterday The Publisher bought us all pizza for seemingly no good reason. I'm a big fan of pizza so I didn't complain, but I still found it pretty odd. I've never known him to be overly generous (although he did give me my raise early), nor cheerful. I mentioned this fact in passing to a friend last night. His immediate response was, "He's getting laid," which would make perfect logical sense to someone who didn't know his wife. Since I do know her, it wasn't a likely explanation. Then it occurred to me: The Detroit Salesgirl is in town.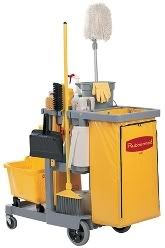 2) Some pretty sketchy things have been happening around here lately in terms of our freelance staff. We hire out a lot of photographers for event-related stories. (Otherwise, we usually just search Getty or other online image banks. We're not big enough to have staff photographers). Anyhow, I usually find the photographers and coordinate the contracts with them. Within the last week, I've had three of them contact me to tell me that their payments are overdue. I figured it was just a mistake with accounting, but then last night at about 8:00 (I stayed late last night) there was a knock at the door. It was the janitorial staff. I stood back to let them in, but it turns out they weren't here to work. Rather, they had come by to pick up their missing payments. I imagine this has something to do with the Publisher's Wife having

fired

our top-selling account executive last month and The Publisher putting the unnecessary Detroit sales girl on the payroll. That's his prerogative, of course; I just hope I receive my check next week.



3) I've been having a lot of fun with The Silent Designer lately. He deserves to be a bit tortured for lying to me about the real reason he was looking for another job. As it turns out, he doesn't know that I know about him and SuperJew, so I make comments about how sexy she is every now and then just to get a rise out of him. I love to watch him cringe. My favorite: "I wonder what SuperJew's doing this weekend. I might call her up and see if she wants to hang out. You can tell that chick's a pillow biter."

By the way, I know I owe you minutes from the Group of Go-To Jewish Friends monthly meeting. I've just been really lazy about it. I'll try for this weekend or next week.