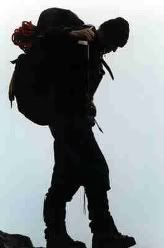 The Jerusalem of the west.

So, you remember my friend who was gracious enough to take me to the Reebok Club, where I ultimately discovered the phenomenon that is the

JAP workout routine

? Well, last night, during our meeting of the Jewish minds* (theirs, not mine), said friend informed me of a land of milk & honey right here in our western midst. This land is right outside of Livingston, New Jersey and within its boundaries, JAPs are said to roam around freely in their native habitat: The Mall at Short Hills. According to my JAP mentor and not to mention, ancient myth, The Mall at Short Hills is no less than one of the Promised Lands predicted by several prophets of fore.

I don't dare compare my forthcoming conquest to the "Journey to Mecca," as I've seen how references to Islam can

disturb

fragile readers. But my quest to get there will be a similar venture; one of faith, sacrifice and perseverance.

"But, why, Not Chosen? Why are you willing to brave the wild waters (The Hudson River) and cross the unstable paths (The Morris Turnpike), for what might be no more than false hope? After all, there are plenty of JAPs in New York, City!

Ah yes, but if you read the travel brochure for this land you shall surely understand: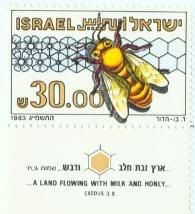 The Mall at Short Hills is the region's preeminent shopping destination. Nowhere else in the world can you find such an oasis of luxury shopping under one roof. This one stop shopping destination includes over 175 specialty stores and restaurants including Louis Vuitton, MaxMara, Chanel, Tiffany & Co., Cartier, Club Monaco, Legal Sea Foods, Gucci and Coach. Over 40 boutiques have their only New Jersey location at The Mall at Short Hills, including Burberry, Polo Ralph Lauren, DKNY, Christofle, Georgette Klinger and Emporio Armani.

What's that you say?

"Oasis of Luxury?!"

"Louis Vuitton?!"

"Gucci?!"

Say no more! These scriptures you speak, they are basically the JAP Gospel!

Similar to gravity's effect on mass, The Mall at Short Hills does not offer the JAP much leniency in the way of alternatives. Even if she wanted to, the JAP could not escape such a strong magnetic field. Her resistance is futile. And, as you know, there's nothing more worthy of my time than a helpless JAP in need.

While no date has yet been selected for my voyage, my sights are set on the end of the year. Perhaps sometime prior to Chanukah when JAPs are said to be out in full bloom, shopping for their loved ones and getting their hair straightened in the

Japanese style

. I will keep you updated on my plans, provide you with lists of travel materials, landmarks, a travel map and an itinerary. Stay tuned.

*Minutes from this meeting will be prepared and posted this week.